Enterprise Information Management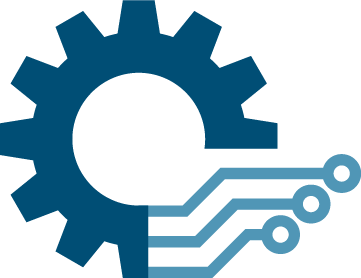 Our integrated analytics, development, operations, and data science teams focus on creating information from a multitude of data sources; enabling organizations to make better decisions, faster. Our solutions optimize existing and new technology investments to maximize our clients' ability to operate in an organized, efficient, focused, and cost-effective manner.
Enterprise Content Management
CALIBRE Systems, Inc. is an employee-owned management consulting and digital transformation company supporting government and commercial clients since 1989. CALIBRE delivers powerful, adaptable, and effective Enterprise Content Management (ECM) solutions designed with a wide range of functionality to enable flexible, controlled, and secure access to content and create efficient business operations.
Our Deep Expertise
Content & Document Management
CALIBRE utilizes innovative tools to digitize content and streamline processes in document management to enable a more agile, high-performing organization. We increase visibility and accessibility to valuable content while saving time and lowering costs for our clients.
Content Capture & Analysis
CALIBRE's automated solutions integrate with various systems to enable the extraction of metadata from enterprise repositories for more efficient, responsive searching and less data entry errors.
Data Management Lifecycle
Our trained experts manage data throughout the lifecycle to ensure data quality, consistency, and security. CALIBRE's approach to data management supports continuous process improvement. We provide optimized investment and operating costs while balancing business objectives and effectiveness to meet organizational requirements.
Business Process Management
CALIBRE creates automated solutions and methodologies to manage processes and workflows efficiently. We specialize in using electronic documents, forms, and signatures to automate document-centric business processes that streamline office work flows and reduce manual effort.
Case Management
CALIBRE develops adaptive solutions that drive superior quality, cost-effective outcomes, and informed decision-making. Any service or process needing flexibility, such as Veteran's benefits, social services, and investigations can be streamlined with CALIBRE's case management.
Information Governance
We implement a comprehensive framework for records management, information security, and compliance to achieve operational transparency and cost efficiencies.
National Institute of Allergy and Infectious Diseases
CALIBRE has increased collaboration, productivity, and efficiency by supporting enterprise-scale, web­based, FISMA- compliant OpenText Solutions. We implemented 94 OpenText applications and repositories serving over 3,500 domestic and international users, comprising 1,627 GB and 1.7 million documents and records, incorporating nearly 11,500 active workflows, and integrating with enterprise systems, resulting in a 33% greater process efficiency.
National Institute on Drug Abuse
CALIBRE promoted an Informatics Program for anti-addiction research which currently provides document management, workflow management, data management, and specialized pre-clinical and clinical program applications to over 900 NIDA users. The OpenText Content Server supports over 500 users, with over 128,000 documents, and enables hundreds of clinical researchers to effectively collaborate.
State of Maryland
Since early 2007, CALIBRE has provided Operations & Management (O&M) support to the State of Maryland Department of Labor, Licensing & Regulation (DLLR) for the Managed Image and Data Access System (MIDAS). We manage the technology refresh, virtualization, and development of new functionality, security hardening, and O&M support of the repository's 36+ million document images.
Health Informatics and Analytics
CALIBRE Systems, Inc. is an employee-owned management consulting and digital transformation company supporting government and commercial clients since 1989. CALIBRE supports health organizations with solutions covering a wide range of functionality in medical and scientific research, clinical care, genomics, bioinformatics tools, and information technology.
Our Deep Expertise
Clinical Data
CALIBRE provides research support and technical expertise in collecting data during formal clinical trial programs, helping our clients identify actionable new insights, and improve outcomes in health and medical research.
Data Extraction and Integration
CALIBRE conceptualizes, designs, and builds the EDW to act as a central repository of integrated clinical data from one or more disparate source systems.
Data Mining
CALIBRE data scientists use data classification, combined with advanced analytical techniques and innovative applications, to discover meaningful insight and strive for more predictable health outcomes.
Value-Based Data Outcomes
CALIBRE's health informatics solutions support medical research and health organizations in their decision-making and communications to drive the greatest value to research programs and patients. Our dedicated, experienced, practitioners analyze and optimize operations to improve performance and contain costs.
Eli Lilly
Lilly needed to automate the process of communicating safety information to more than 10,000 worldwide stakeholders of clinical trials. CALIBRE combined clinical research safety data and information technology (IT) to develop a new electronic SAFety Reporting Notification System (SAFR NS). The system aggregates data from safety and clinical operations source systems, distributes safety reports to investigative sites, and provides consolidated compliance reporting for Lilly global stakeholders. The automated process has reduced safety report distribution time, controlled millions of dollars in costs, and increased accuracy of compliance.
National Institute on Drug Abuse (NIDA)
CALIBRE designed and built a Clinical Data Repository (CDR) to store, identify and apply business rules for consistent, clinical data acquisition and integration from 93 nationwide research sites. The EDW included metadata needed to reuse information assets to support secondary analysis of patient safety and outcome data.
Software Development
CALIBRE Systems, Inc. is an employee-owned management consulting and digital transformation company supporting government and commercial clients since 1989. CALIBRE delivers enterprise-class software solutions using all phases of the software development continuum. Our highly qualified technical experts offer solutions with emergent designs and features to help our clients meet their mission goals through efficient application development.
Our Deep Expertise
System Development Life Cycle
CALIBRE embraces client-prescribed classic and hybrid Software Development Life Cycles, optimizing flexibility to meet mission requirements.
Agile Software Development
We use Agile methodologies to develop solutions that reduce time, improve project deliverables, and enhance user experiences. Our certified staff is trained to perform all functions associated with the Agile software development process in order to help our clients succeed in meeting their mission goals.
COTS System Integration
CALIBRE maximizes commercial solution frameworks from successful partnerships to achieve greater functionality, minimize costs, and COTS integration.
User Interface (UI) Design
We design user interfaces with the latest responsive design and pre-built components for superior experience across multiple platforms.
DevOps
We implement continuous integration and deployment tools to shorten deployment cycles, improve quality, and enhance reliability. CALIBRE's DevSecOps capabilities extend security into the development process to enhance the integrity and secureness of our solutions.
Open Source
CALIBRE reduces development time by identifying supported enterprise tools, components, and plug-ins to quickly implement out-of-the-box features.
IT Infrastructure Library (ITIL)
CALIBRE technologists implement the ITIL framework to understand, plan, upgrade, maintain, and improve the entire IT environment from user applications to system infrastructure.
Cloud Migration and Services
CALIBRE specialists transform legacy infrastructure and applications into the modern cloud, offering leading edge and secure hosting services.
Universal Service Administrative Company (USAC)
CALIBRE utilizes a combined dual approach of custom Agile development and COTS tools in delivering the National Lifeline Accountability Database (NLAD). The first release was achieved within 4 months from project start, and full production was reached in just 10 months. The real-time subscriber management system was used by all telecommunication carriers for over 15 million subscribers.
National Institute on Drug Abuse (NIDA)
CALIBRE implemented and maintains the software development, management, and application framework that averaged over 30 user stories per month. The project is for anti-addiction research through document, data management, and specialized pre-clinical / clinical applications to over 1,000 users.
National Institute on Neurological Disorders and Stroke (NINDS)
CALIBRE created 20 Grants Management, Administration, and Clinical Trials applications that interfaced with the client's enterprise resources and databases. These applications were migrated from multiple old (legacy) systems that improved sustainability, increased productivity, and provided better knowledge sharing.
Network Operations and Cloud Solutions
CALIBRE Systems, Inc. is an employee-owned management consulting and digital transformation company supporting government and commercial clients since 1989. CALIBRE fully configures IT solutions and provides quality network support to our clients through the use of the newest and appropriate state-of-the-market technologies. The expert teams at CALIBRE have provided private, public, and hybrid cloud services to our clients for over 15 years, maximizing their abilities to operate organized, efficient, focused, and cost-effective business strategies.
Our Deep Expertise
Data Center Transformation and Modernization
CALIBRE's trademarked VAPOR™ methodology provides a structured framework to migrate on-premise data to the cloud without mission interruption. We work with our strategic partners and leverage technologies to help agencies migrate from legacy systems to a modern scalable architecture while reducing cost and complexity, and improving overall operations.
Cloud Computing Services
CALIBRE engineers design, build, and implement customized cloud solutions that contain critical workloads and drive business value. We work with our clients to determine the best cloud model suited for their needs. Our vendor-agnostic public, private, and hybrid cloud models enable innovation, drive revenue, and manage security risk and compliance.
Operations Management
CALIBRE's end-to-end support provides organizations with reliability and peace of mind, enabling a focus on business objectives. We utilize industry best practices to provide design, delivery, and daily operational support of compute, storage, and virtual network infrastructure within the datacenter or in the cloud.
U.S. Air Force National Capital Region (AFNCR) Information Technology (IT)
CALIBRE provided support to the Air Force's Communications Group and National Military Command Center (NMCC) with a cross-functional and multi-disciplinary team of TS/SCI-level IT professionals. Our approach incorporated expert and technical management capabilities, and leading-industry best practices, to agilely respond to evolving client requirements. Our staff operated the Network Control Center 24/7, 365 days a year, providing enterprise network support. We provide both LAN and WAN cloud information assurance engineering support.
Lilly
CALIBRE leveraged our VAPORTMmethodology to transition Lilly's Safety Reporting Notification System (SAFR NS) from physical servers to CALIBRE's private cloud virtual infrastructure. Our hosting environment is equipped with full UPS battery and generator power, hybrid cloud backup systems, multi-site resiliency and N+1 (or better) redundancy with SLA compliant uptime of 99.9999%. We implement quality insurance checks for remote monitoring, performance upgrades of software and hardware, and incident reporting.
National Cancer Institute
CALIBRE solution architects created an Amazon Web Services (AWS) sandbox for large scale data analysis projects. We achieved Authorization to Operate/FISMA compliance for the controlled cloud environment. Our expert team built a cloud framework to share biomedical data and associated tools with scientists and researchers.