Leadership
Corporate
Officers

Senior
Leadership

Board of
Directors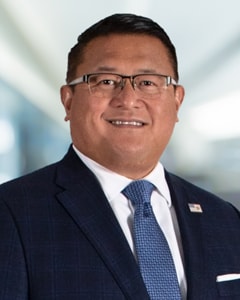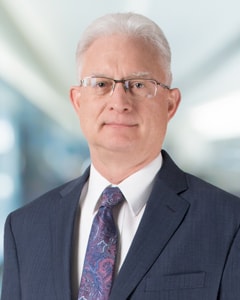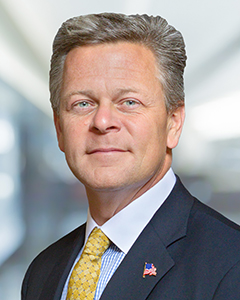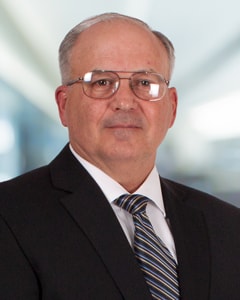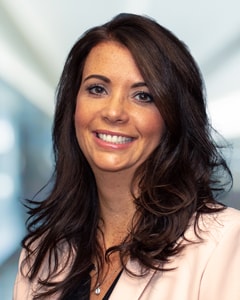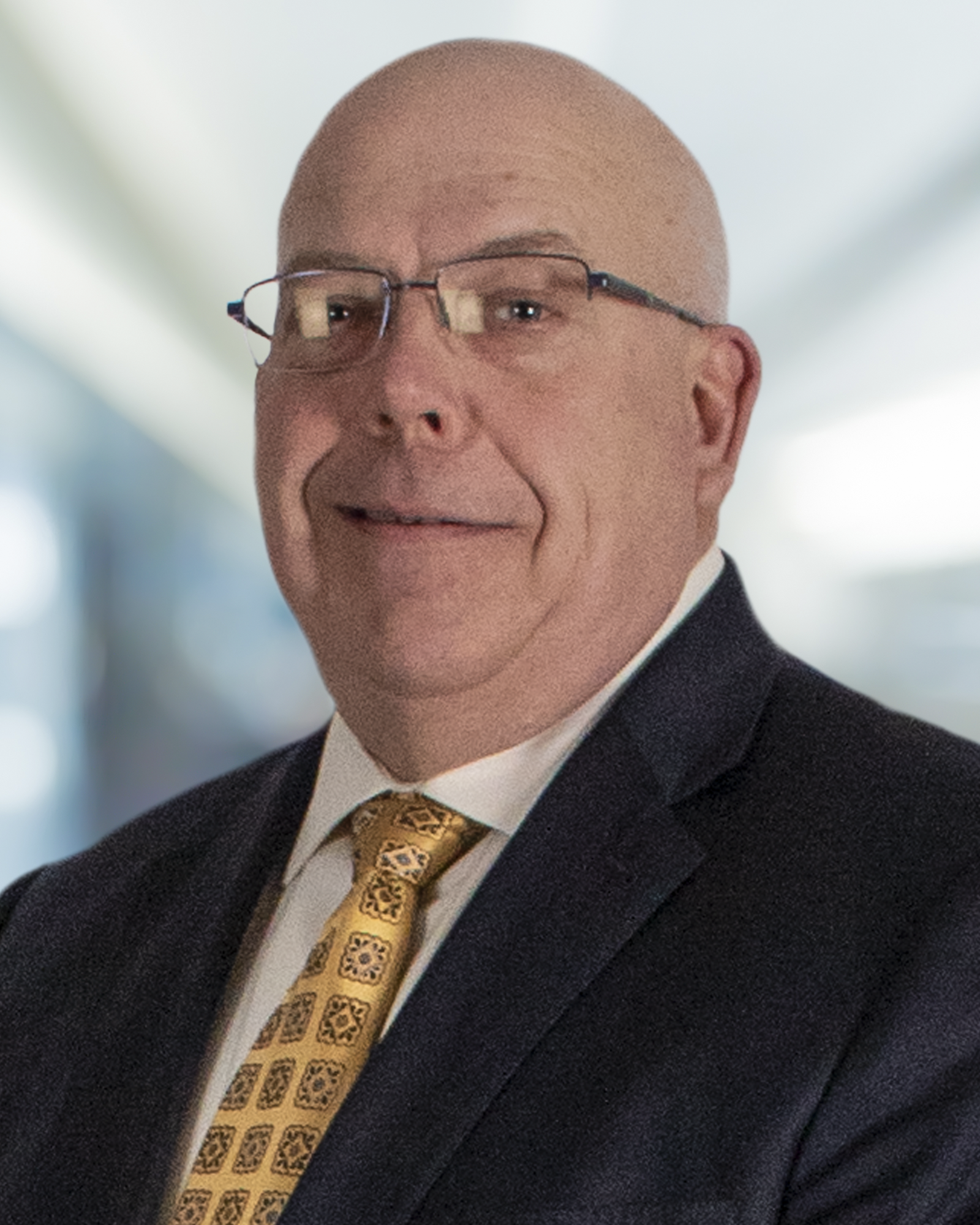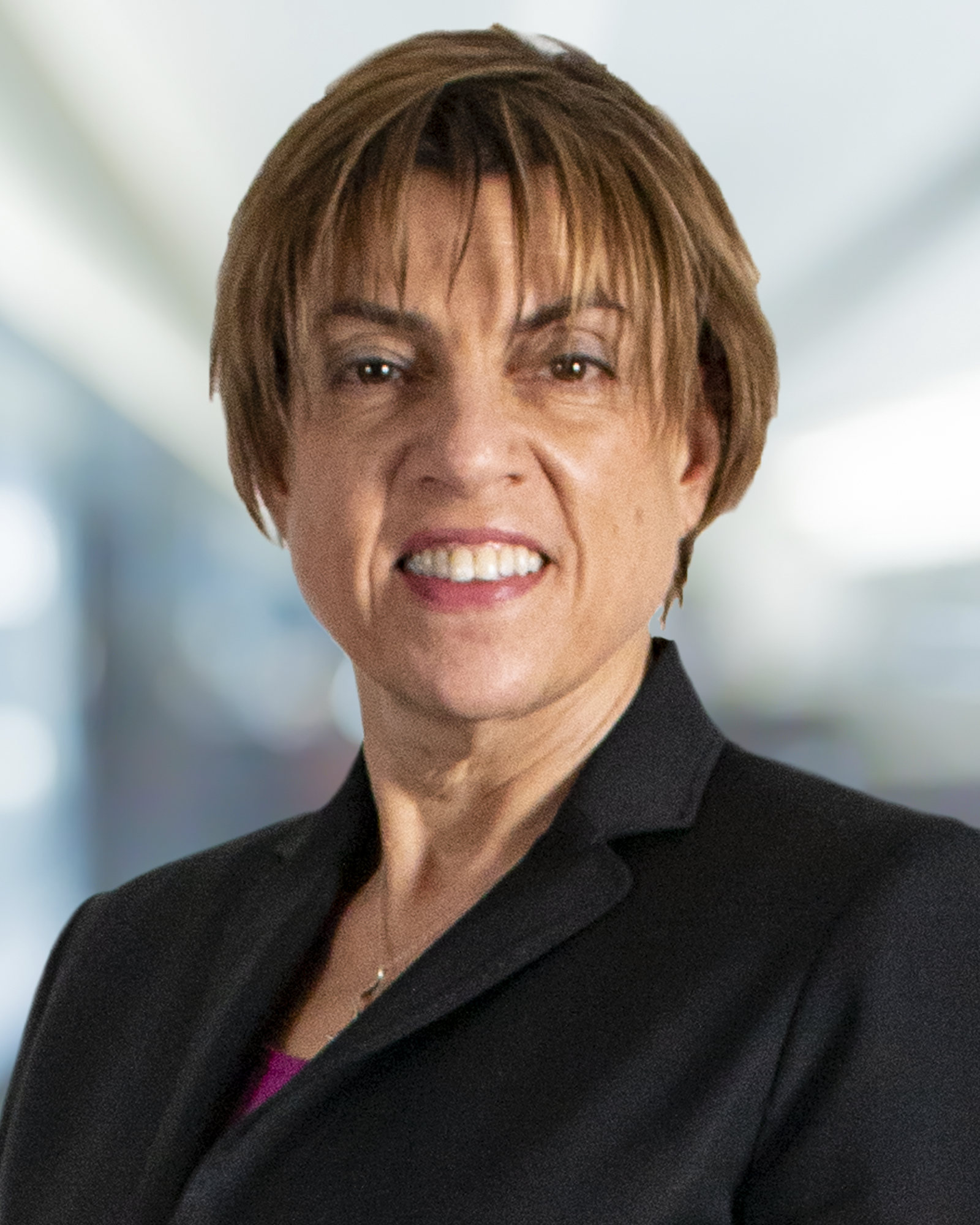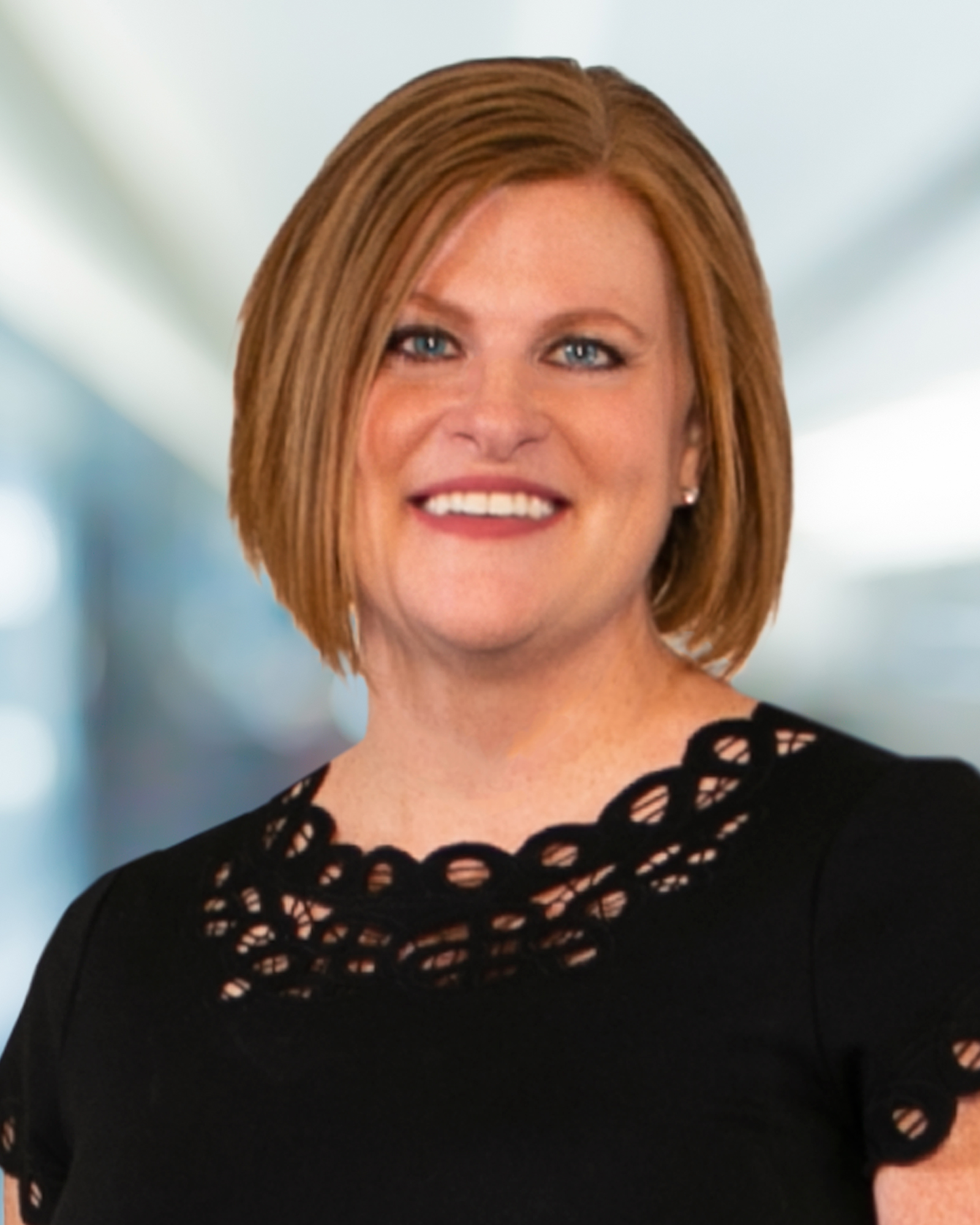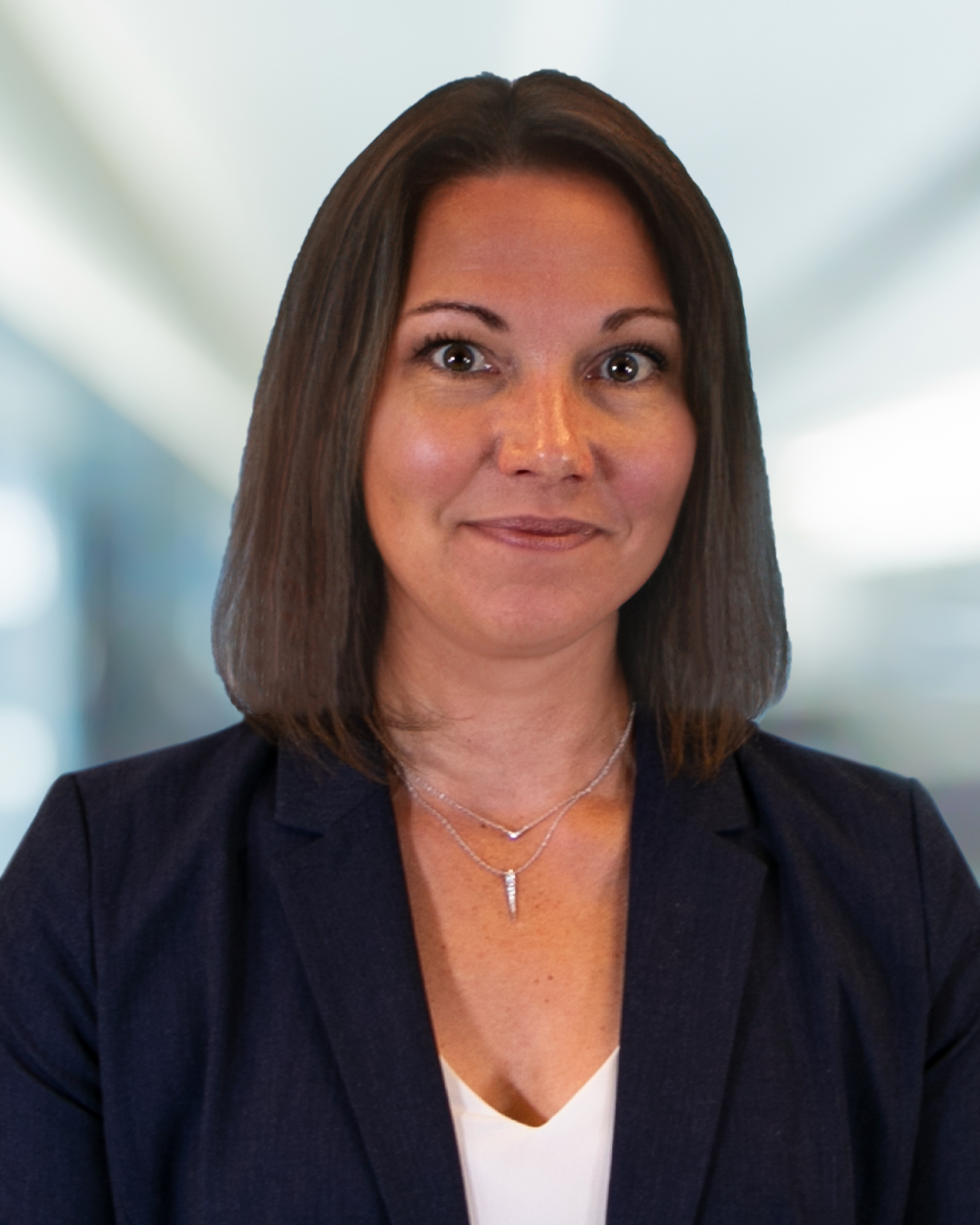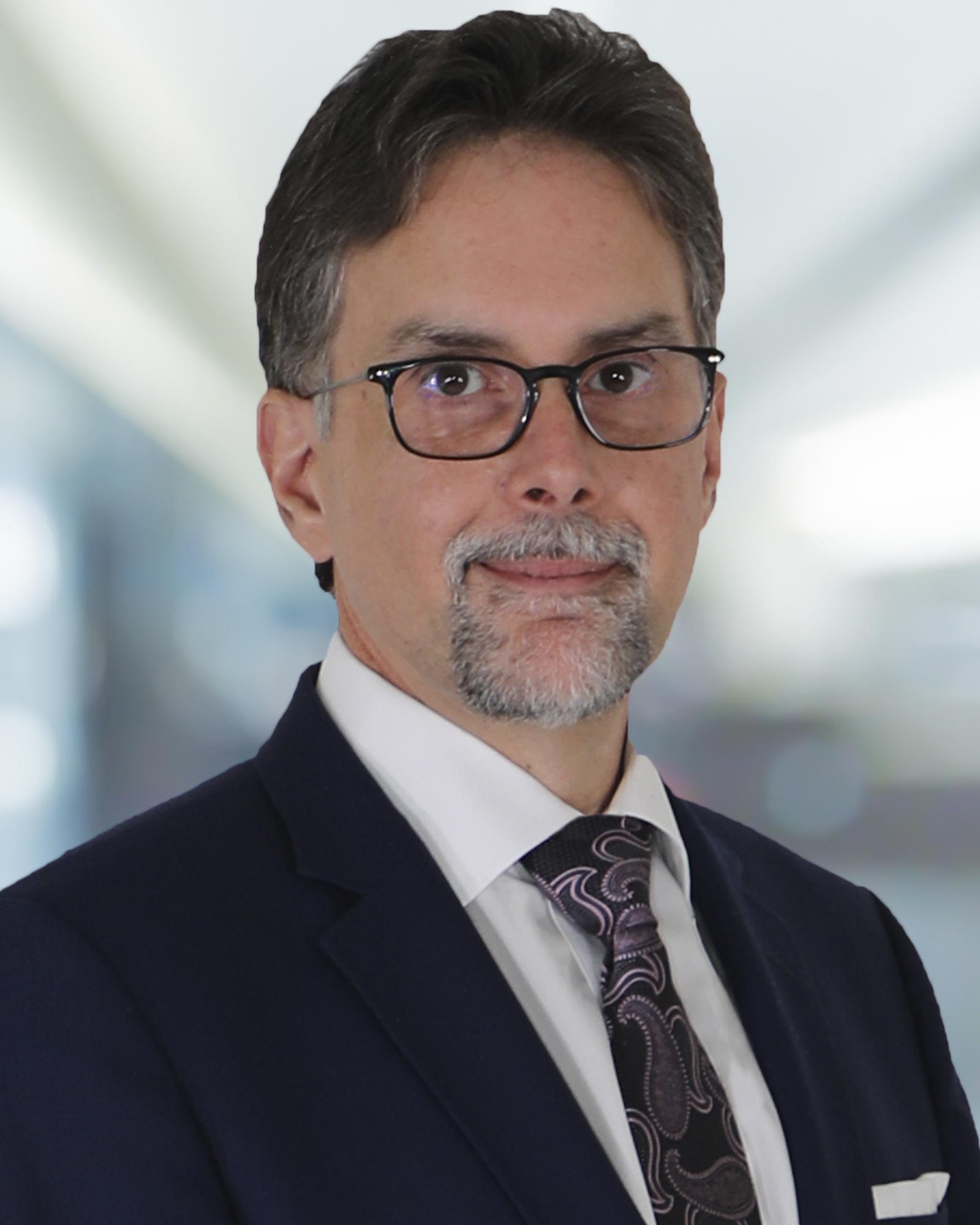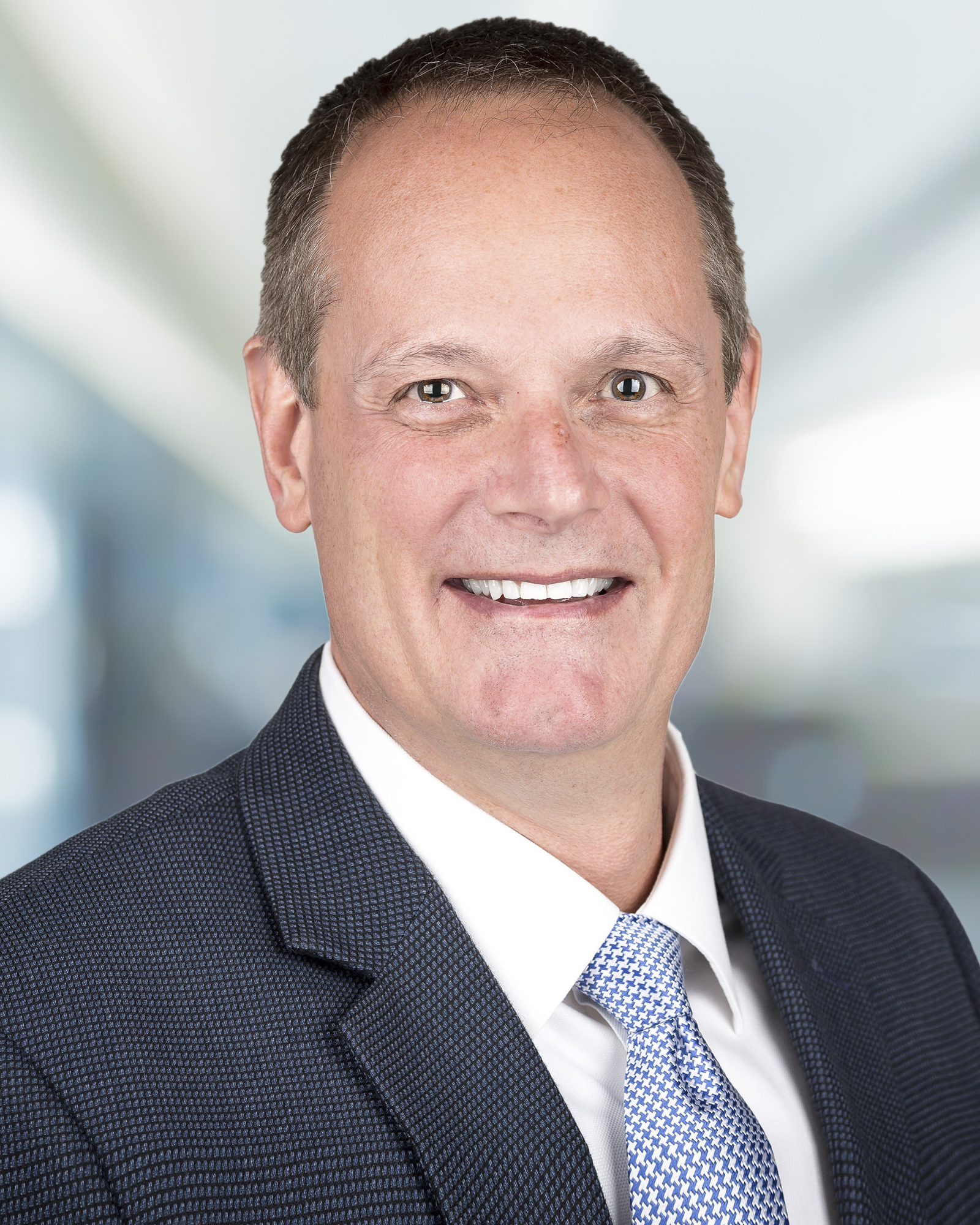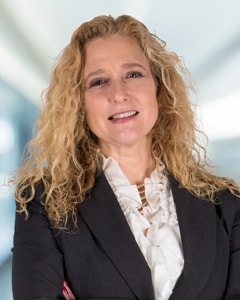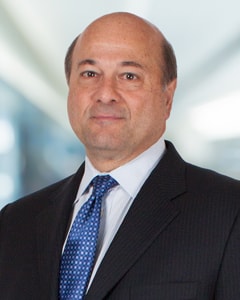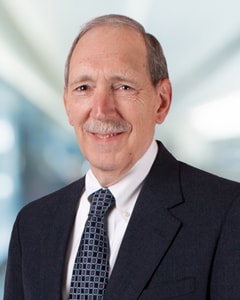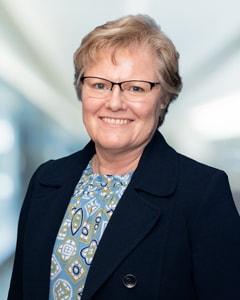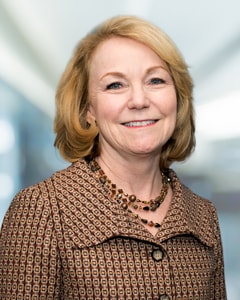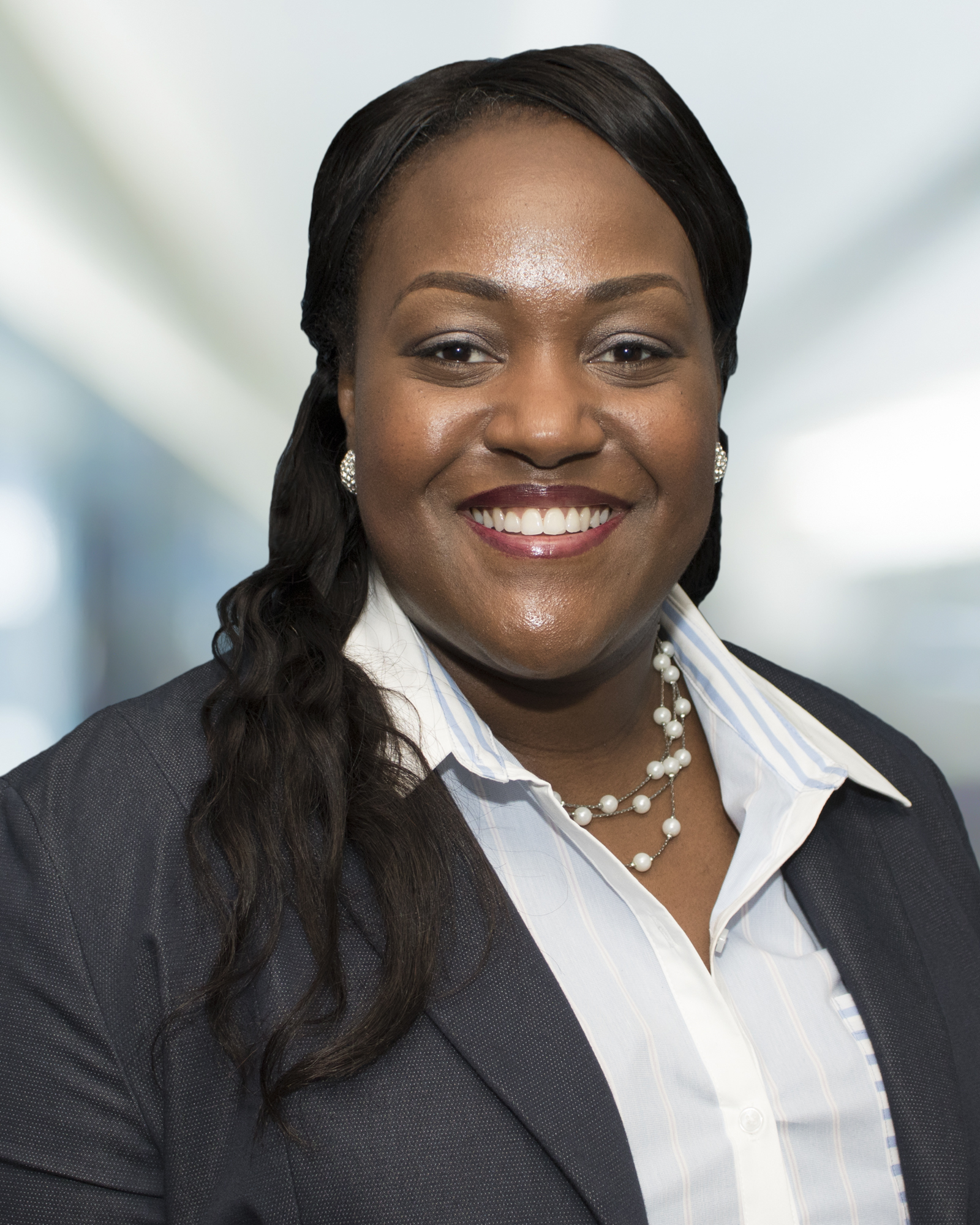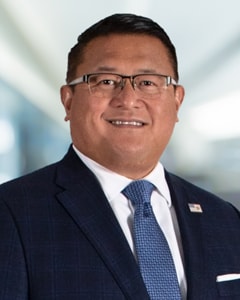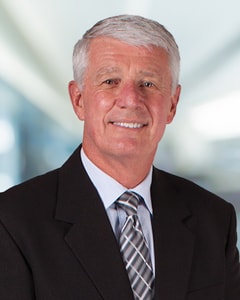 Joseph A. Martore

Chairman of the Board
Connect on

LinkedIn
Joe Martore serves as CALIBRE's Chairman of the Board of Directors. He retired as CALIBRE's President & CEO in 2019, after serving in that capacity for ten years.
Under Mr. Martore's leadership, CALIBRE was named Government Contractor of the Year ($75M - $300M category) in 2012 and 2015; recognized by the Northern Virginia Chamber of Commerce as the Outstanding Veteran and Military Advocate in 2016; named SECAF's Small Business Mentor / Partner of the Year in 2018; named One of the 100 Most Promising Big Data Solutions Providers in 2013, 2014, and 2017 by CIOReview; named by Virginia Business as one of the ten best large employers in Virginia in 2013 and 2014; and three times was selected by Fortune Magazine as one of the 25 Best Medium Companies to Work for in America. Mr. Martore was named Greater Washington Government Contractor Executive of the Year ($75M - $300M category) in 2013 and 2017.
Mr. Martore joined CALIBRE in March 2004 as part of its acquisition of Strategic Management Initiatives, Inc. (SMI), which he co-founded and served as President & CEO. SMI was twice included in the Inc. 500 list as one of the fastest growing privately held companies in America. Prior to his executive positions, Mr. Martore served at the U.S. Nuclear Regulatory Commission.
Mr. Martore is a member of the MIT Corporation Development Committee and the External Advisory Board of the MIT Institute for Data, Systems, and Society. He serves on the Board of Directors for Easterseals DC MD VA. Mr. Martore is also a member of the George Mason University School of Business Dean's Advisory Council. He is an invited guest lecturer at the George Mason Graduate School of Business and the Veteran Institute for Procurement.
Mr. Martore received B.S. and M.S. degrees in Civil Engineering from the Massachusetts Institute of Technology, and an M.B.A. from the George Washington University. He is a Registered Professional Engineer.

Richard Y. Pineda

President & Chief Executive Officer (CEO)
Connect on

LinkedIn
As CALIBRE's President & Chief Executive Officer (CEO), Richard Pineda is responsible for establishing and overseeing the company's strategic direction; establishing corporate policies; and managing the overall business, financial performance, and CALIBRE's long-term growth.  Mr. Pineda comes to CALIBRE through the company's recent acquisition of Spear, Inc., a professional Information Technology (IT) solutions provider.
Prior to his current position as CALIBRE's President, Richard served as the Co-Founder and Chief Executive Officer of Spear, Inc.  Under Mr. Pineda's leadership, Spear was one of the fastest growing privately held firms in the federal contracting industry, and was known for its IT expertise in the areas of cyber, data analytics, network, and end-user support.  Spear grew to deliver solutions for clients all across the globe from 18 offices in 21 states.  Additionally, Spear won the 2017 Greater Washington GovCon Contractor of the Year Award (up to $25M), won the 2017 Small and Emerging Contractors Advisory Forum (SECAF) Government Contractor of the Year ($12M-$25M), was named to the 2018 Best Places to Work list by the Washington Business Journal, was named to Washington Technology's Fast 50 list of the fastest-growing small businesses for 2018 (#25) and 2017 (#5), and was recognized as one of Inc. 500 | 5000's fastest-growing private companies in 2018 and 2017.
Before founding Spear, Inc., Mr. Pineda was President of Dell Services Federal Government, a Fortune 50 organization.  There he was responsible for overseeing the company's business operations and service delivery to its civilian Federal Government, Department of Defense, and National Security clients.
Mr. Pineda is a member of the Boards of the Northern Virginia Technology Council (NVTC), SECAF, and Community Foundation for Northern Virginia (CFNOVA).  He is also a Council Member of the Virginia Tech President's National Capital Region Leadership Council.
Mr. Pineda earned a Bachelor of Science in Finance from Virginia Tech and a Master of Business Administration with a concentration in Finance and Management Information Systems from George Washington University.
Mr. Pineda and his wife, Kathryn, have three children.

Dr. Craig E. College

Executive Vice President & Chief Financial Officer (CFO)
Connect on

LinkedIn
As Executive Vice President and Chief Financial Officer (CFO), Dr. College is responsible for overseeing financial and accounting operations, strategic financial planning, capital structure, treasury management, the Employee Stock Ownership Plan (ESOP), 401(k) management, contracts and procurement, quality programs, and strategic communications and graphic design.  Additionally, he retains strategic growth responsibilities in support of current corporate business areas and mergers and acquisitions.
Dr. College previously served as Executive Vice President & Chief Strategy Officer (CSO) and was responsible for conducting industry analysis and preparing strategies for service offerings, client development, and cost management across the company.  He has also served as Division Vice President of both the Performance & Cost Management and Energy, Environment, & Infrastructure Divisions.  He will continue to serve as Provost of CALIBRE University, CALIBRE's leadership development program, providing direction to ensure the programs remain current and relevant.
Dr. College joined CALIBRE in October 2012 after 34 years of government service as a military officer and civil servant.  Prior to joining CALIBRE, he was the Deputy Assistant Chief of Staff for Installation Management (now G-9), Department of the Army.  His previous assignments included Deputy Assistant Secretary of the Army (Infrastructure Analysis), Assistant Deputy Chief of Staff for Programs (G-8), and Deputy Director, Program Analysis and Evaluation.  Dr. College began his service as a Senior Executive in the Office of the Secretary of Defense where he served as Director, Economic Analysis and Resource Planning Division and Director, Force and Infrastructure Cost Analysis Division.
Prior to joining DoD, Dr. College was an Associate Professor, Department of Social Sciences, United States Military Academy, and served as a Commissioned Officer, Field Artillery, United States Army.
A recipient of the Presidential Rank Awards of Distinguished Executive (2001 and 2007) and Meritorious Executive (1998), Dr. College received a BS from the United States Military Academy at West Point, and an M.A. and Ph.D. in Economics, both from Stanford University.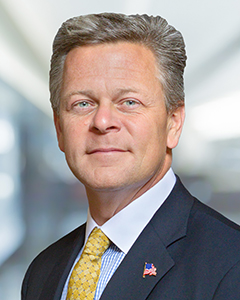 Jerry W. Hogge

Executive Vice President & Chief Operations Officer (COO)
Connect on

LinkedIn
Jerry Hogge is CALIBRE's Executive Vice President (EVP) and Chief Operations Officer (COO). In this role, Jerry serves as a key leader in charge of managing all company profit centers and business development. He provides the leadership, management, and vision necessary to ensure that the company has the proper operational controls, administrative and reporting procedures, and people systems in place to effectively deliver at the highest levels, win recompetes, grow the organization, and ensure operating efficiency. Jerry also serves as a Corporate Officer and is a member of the Corporate Leadership Team (CLT) and Executive Leadership Team (ELT).
Prior to joining CALIBRE, Jerry served as special advisor to MITRE's President and CEO. He also served as Senior Vice President and General Manager of MITRE Public Sector. In this role, Jerry set strategy, direction, and priorities and engaged key senior sponsors of the federally funded research and development centers that MITRE operates for civilian government agencies. Jerry also managed international programs, led growth opportunities with industry and academic partners, and worked with the Board of Trustees on business strategy and key initiatives.
Jerry has 32 years of executive leadership experience in positions of increasing responsibility serving a broad portfolio of Federal agencies. Before joining MITRE, Jerry served as Senior Vice President and General Manager for Military and Veterans Health Solutions at Leidos, a defense, aviation, information technology, and biomedical research company. There he led the $750 million defense and veteran health business and led the capture of the $4.3 billion Defense Health Management System Modernization program. He also served as Deputy Group President of Leidos Health Solutions Group. Before joining Leidos, Jerry held executive-level general manager, strategy, and business development roles at QinetiQ and SAIC. Prior to that, he held executive-level general management, sales and marketing positions at Unisys and Level 3 Communications as well as Winstar Government Solutions.
He also was a patent attorney at Birch, Stewart, Kolasch & Birch, LLP and spent 10 years at AT&T Government Solutions in network engineering and data solutions. Jerry has served on the boards of the Professional Services Council and the Virginia Tech Pamplin College of Business Center for Business Intelligence and Analytics. WashingtonExec has twice named Jerry to its "Executives to Watch" list.
Jerry holds a Bachelor's in Electrical Engineering, a Master's in Industrial and Systems Engineering from Virginia Tech, and a Law Degree in Intellectual Property from George Mason University. He also holds a certificate in Financial Analysis and Valuation from the Columbia Business School of Executive Education program.

Richard P. Formica

Vice President, Strategic Initiatives
Connect on

LinkedIn
Lieutenant General Richard P. Formica, US Army, Retired, is responsible for leading CALIBRE's strategic planning and positioning to achieve STRATEGY 2025 goals and objectives. He connects defense and government clients' needs to CALIBRE capabilities; supports corporate business planning; and provides oversight to CALIBRE's force management and leader development service offerings.  He represents CALIBRE in various government and business forums.
General Formica joined CALIBRE in June 2014, after 36-year years of service in the U.S. Army. He served as Deputy Director Political – Military Affairs (NATO/Europe) on the Joint Staff; Commanding General, III (US) Corps Artillery, Fort Sill, OK and Baghdad, Iraq; Director, Force Management, Headquarters, Department of the Army; Commanding General, Combined Security Transition Command – Afghanistan; and Commanding General, US Army Space and Missile Defense Command / US Strategic Command's Joint Functional Component Command - Integrated Missile Defense, Huntsville, AL.
General Formica received a Bachelor of Science Degree in Law Enforcement from Bryant University in Smithfield, Rhode Island; a Master's Degree in Military Arts and Science from the U.S. Army Command and General Staff College; and a Master's Degree in National Strategic Studies from the National War College.

Beth B. McCall

Vice President, Federal/Civilian
Connect on

LinkedIn
Beth McCall is CALIBRE's Growth Vice President, Federal/Civilian. She drives innovative, digital transformation solutions to the federal marketplace. With over 25 years of experience in the industry, Beth is a seasoned, innovative executive with an expert understanding of the federal IT community. Specializing in evolving and leading dynamic growth organizations, her responsibilities have included all aspects of the IT products and services sales cycle. Beth excels at strategic capture & alliances, management of sales execution, competitive market & financial analysis and pricing strategy.
Prior to CALIBRE, Beth was the Senior Vice President at SPEAR, Inc., a 2012 startup. She worked closely with SPEAR's co-founders to build a successful IT services business whose growth trajectory in the IT industry was recognized by prominent industry associations, including the Association for Corporate Growth, Small & Emerging Contractors Advisory Forum, and Washington Technology Fast 50. In November of 2018, SPEAR was acquired by CALIBRE.
Beth also served as the Vice President, Federal Civilian at Intelligent Decisions for seven years where she established and managed successful, rapid growth in the federal civilian market. Additionally, throughout her tenure as the Director of Federal Sales for Telos Corporation, she effectively grew the green field federal civilian market. She leveraged her in-depth knowledge of the cyber security market to ensure security software product lines were tailored and successfully launched to the federal civilian market.
Beth earned a Bachelor of Arts in Business Administration and a Masters in Business Administration with a concentration in Finance from the University of Pittsburgh.

Kristen B. McLeod

VP, Finance & Accounting and Controller
Connect on

LinkedIn
Kristen McLeod, CPA, is CALIBRE's Vice President, Finance & Accounting and Controller. In this role, Kristen leads the existing systems and strategies within the corporate system of systems to enable effective administration and management of financial activities. She ensures that the corporate financial systems and reporting meet statutory, regulatory, and ethical standards as well as cyber security needs. She also serves as a key leader in CALIBRE's Corporate Leadership Team (CLT).
Prior to CALIBRE, Kristen served as Vice President of Accounting for Cognosante, LLC, where she completed a restructure of the accounting department, implemented ASC 606 revenue recognition standards, completed purchase accounting and system integrations for three company acquisitions and two contract vehicle acquisitions and streamlined the accounting close process reducing days to close from eight days to five days. Kristen also collaborated with the Finance team in developing a revenue and margin review process to ensure accurate and complete financials monthly. She also managed the treasury function to include banking relationships and cash forecasting.
Kristen is a graduate of Liberty University, earning her MBA in Accounting, and of Radford University, earning her Bachelor of Business Administration in Accounting.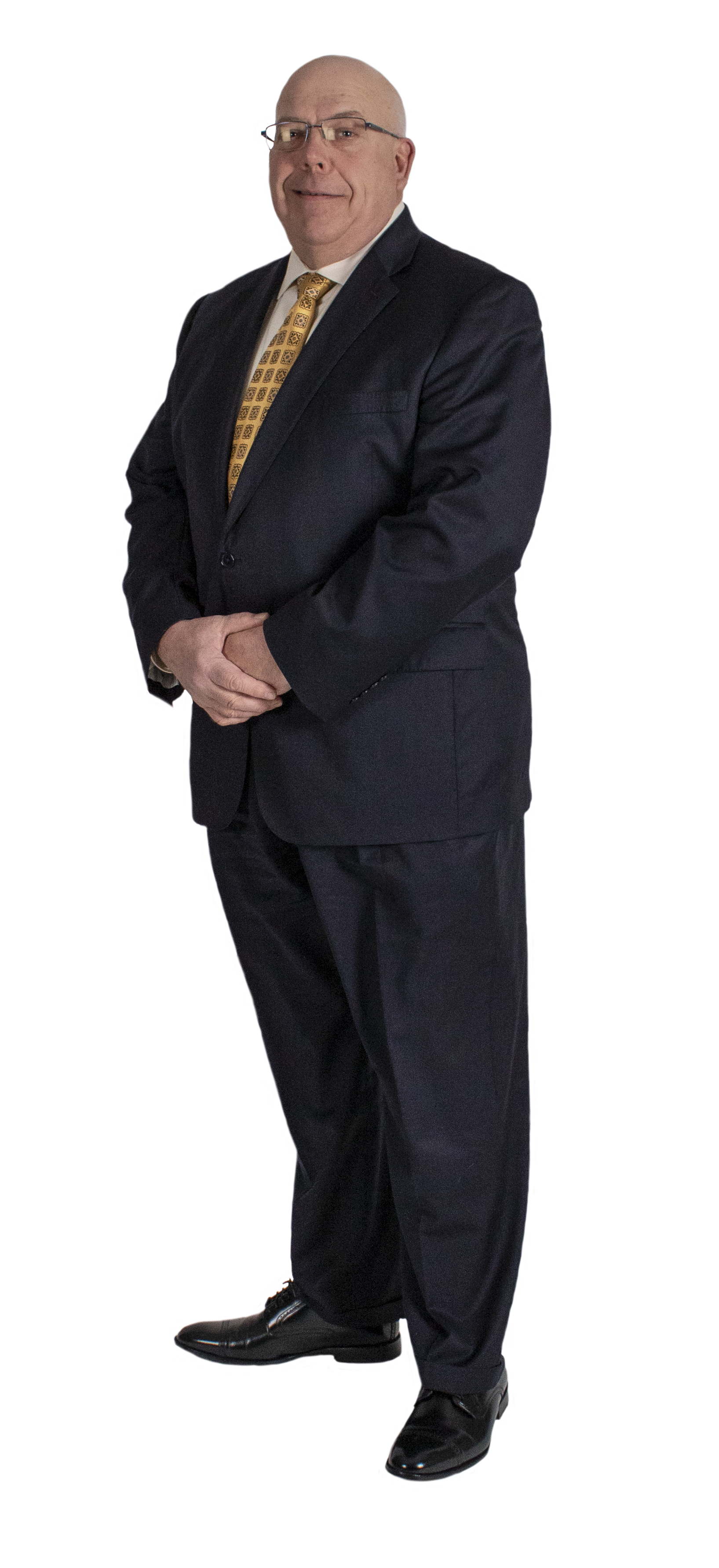 Frank E. Heisler

Vice President, Federal, Civil, & Commercial
Connect on

LinkedIn
As Vice President of the Federal, Civil, & Commercial Division, Mr. Frank Heisler leads business development and delivery of CALIBRE professional services to Federal and Civil Government agencies and commercial clients, focusing on Enterprise Content Management, Business Process Re-engineering, custom IT solutions / integration, and subject matter expertise in a variety of IT disciplines.
Prior to Mr. Heisler's role at CALIBRE, he was the Senior Vice President of Strategic Accounts at SPEAR, Inc., a wholly owned subsidiary of CALIBRE Systems, Inc., which was acquired in November 2018. Mr. Heisler has over 28 years experience as a Senior Information Technology executive, with industry experience in Fortune 500 companies, including: financial services, retail, manufacturing and out-sourcing. Additionally, he has several years of experience in the Federal-Civilian space managing deals such as Educate, Army Enterprise Service Desk, and at the Nuclear Regulatory Commision and NASA, to name a few. His global experience includes operations in India, London, Mexico, Paris, Frankfurt, Zurich and Asia.
Before his role at SPEAR, Mr. Heisler was the Executive Director of Account Preservation within the Dell Services Federal Group where he was recognized as an account turn-around specialist. He has led turn-around initiatives to improve: customer satisfaction, operational performance, contractual compliance and financial performance.
Mr. Heisler holds a Bachelors Degree in Business Administration from American International College. He holds a certification in Information Technology Infrastructure Library (ITIL) v2.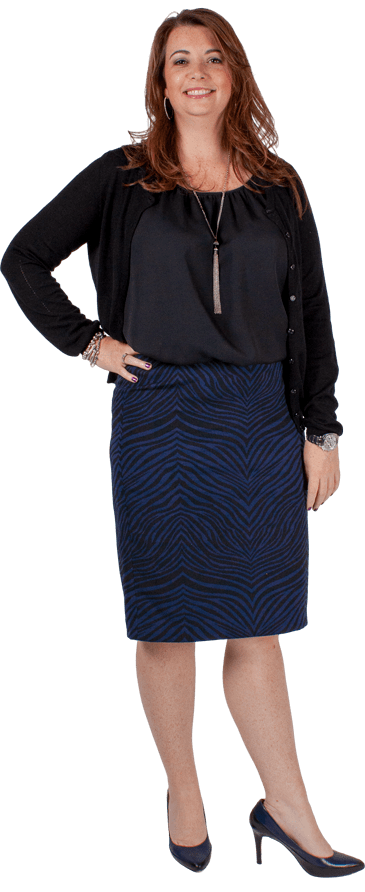 Laura C. Giangiuli

Senior Vice President, Chief Human Resources Officer
Connect on

LinkedIn
As Senior Vice President, Chief Human Resources Officer, Ms. Giangiuli is responsible for managing all aspects of Human Resources for CALIBRE.  This includes federal and state compliance, compensation and benefits, employee relations and morale, talent acquisition, performance management, training, and employee development.
In this role, Ms. Giangiuli is also a member of the Corporate Leadership Team and advises the Board of Directors and C-Suite Executives on matters concerning risk management, personnel legal issues, mergers and acquisitions, cost control, and executive coaching.
Ms. Giangiuli has more than 15 years of experience in managing human capital, security, and administration for profit and not-for-profit companies.  She is certified as a Senior Professional in Human Resources (SPHR), SHRM - Senior Certified Professional (SHRM – SCP), and HCI - Strategic HR Business Partner (sHRBP).
Ms. Giangiuli holds a B.A. in Liberal Arts from Marymount University.

Denise A. Oberndorf

Vice President, Defense Enterprise Solutions
Connect on

LinkedIn
As the Vice President of Defense Enterprise Solutions, Ms. Denise Oberndorf leads business development and delivery of CALIBRE's professional services related to Finance, Performance Improvement and Logistics.  Ms. Oberndorf facilitates the creation of holistic, end-to-end solutions that help customers solve their biggest challenges in a resource constrained environment.  Her portfolio includes business transformation and performance improvement, cost management and forecasting, performance management, cyber security, logistics, resource and financial management, change management, as well as analytics.
Ms. Oberndorf joined CALIBRE following a successful career as an Army Civilian employee working in enterprise system implementation, major weapon system costing, auditing, and executive management.  She led teams responsible for conducting end-to-end performance audits, forecasting the cost of major weapon systems, and implementing cost management capabilities within the Army Enterprise for financial and business systems implementation.
Ms. Oberndorf holds Masters Degrees in Business Administration and Public Administration from Syracuse University, and earned a B.S. in Accounting and Economics from Frostburg State University.  She also holds a certification in Defense Financial Management.

Charles O. Onstott III

VP, Chief Technology Officer
Connect on

LinkedIn
Charles Onstott is CALIBRE's Vice President, Chief Technology Officer (CTO). In this role, Charles fosters innovation and grows the company through the development and application of new and existing enterprise IT solutions. He works closely with CALIBRE's Growth Team and Operations Divisions to identify opportunities and mitigate risks for delivering the company's IT services, including identification of competitive services, opportunities for innovation, and assessment of marketplace trends, obstacles, and technical hurdles to the success of the employee-owned business. Additionally, he serves as a key leader in CALIBRE's Corporate and Executive Leadership Teams.
Prior to CALIBRE, Charles spent 27 years at Science Applications International Corporation (SAIC), where he served in several capacities. He built and led IT service organizations in IT managed services, cybersecurity, cloud computing, data science, and IT business transformation for major public and private sector clients. In so doing, he has enabled numerous customers to modernize their IT and leverage emerging technologies to achieve outstanding business and mission outcomes. As CTO, he led SAIC's long-term technology strategy which emphasized fostering a culture of innovation, developing and enhancing innovation capabilities, partnerships, and research and development. Charles is well-recognized in industry, as evident in his WashingtonExec Public Company CTO of the Year award in 2020.
Charles Onstott is a graduate of the University of Chicago and Oklahoma State University. He completed executive education at The Wharton School in strategic alliances.

Barbara A. Richitt

Senior Vice President, Contracts and Procurement
Connect on

LinkedIn
As Senior Vice President of the Contracts and Procurement, Barbara Richitt creates success for our strategic clients and team partners by leading CALIBRE's energetic and engaged contracts and procurement professionals.  She is a subject matter expert in all contract-related functions, enabling the effective contract administration and management of purchasing to exceed our customers' requirements.
Ms. Richitt joined CALIBRE in 2017 with over 20+ years' experience in Federal and commercial, with executive positions in preeminent Fortune 500 companies across many sectors, including government, finance, manufacturing, pharmaceutical and service industries.
Ms. Richitt holds a Master of Business Administration from John's Hopkins University.

Joseph H. Reynolds

Vice Chairman of the Board
Mr. Reynolds is currently Senior Counsel with the law firm of Nixon Peabody LLP.  He was elected by CALIBRE's Board in May 2010 to fill a vacant position and brings to CALIBRE more than 30 years of experience in business, corporate law, and finance.  He has worked with Nixon Peabody since 1978, holding numerous positions including General Counsel, Partner, and various management positions.  His areas of practice include business and corporate law, financing transactions, mergers and acquisitions, joint ventures and partnerships, representing companies in a wide variety of industries.  In 2000, Mr. Reynolds took a year away from the law firm to teach in the public school system of Fairfax County.  Prior to joining the firm, he served as confidential law clerk to the Hon. Dominick Gabrelli, Associate Judge of the New York Court of Appeals.  Mr. Reynolds graduated from Albany Law School where he served as Editor-in-Chief of the Albany Law Review and from Lehigh University with a M.A. in History and B.A. in American Studies, where after graduation, he also served as Assistant to the Dean of Student Life for two years.

Karen E. Dyson

Outside Director
Karen Dyson culminated her military career in 2017 as Military Deputy to the Assistant Secretary of the Army (Financial Management & Comptroller), the most senior military officer responsible for budget and financial management, enabling the Army's global operations during war, technology escalation and shifting world order.
During her career she had the honor of leading troops in Europe and Southwest Asia during times of war and peace.  Her staff experience incudes financial and budget support at The White House and the U.S. Army Headquarters, Pentagon.  Under her command in Iraq and surrounding countries, her Brigade initiated e-banking for Iraqi vendors, emplaced stored value cards for soldiers across the battlefield, and refined money movement intelligence reporting.  As a comptroller, General Dyson led reviews and acquired funding for resourcing operations in the aftermath of 9-11.  She led resource reductions imposed by Congressionally-mandated sequestration, stabilizing a complex, unpredictable resource environment across the Army.
General Dyson earned many awards, but is most proud of Meritorious Unit Commendations reflecting exceptional team accomplishments in increasingly challenging missions supporting our nation in times of war.
General Dyson currently serves as a Director on the Board of USAA Federal Savings Bank.  Her board director experience includes the boards of the Army and Air Force Exchange Service and the Defense Commissary Agency.

Kimberly K. Horn

Outside Director
Ms. Horn is the president of Kaiser Foundation Health Plan of the Mid-Atlantic States, Inc.  She joined CALIBRE's Board in October 2016.
Kim exemplifies the focus on clients and spirit of community that is the foundation of CALIBRE's culture, and brings that talent and expertise to the Board.  Her experience and proven leadership in business management, health, and public-private partnerships strengthens CALIBRE's ability to implement our strategic plan and to continue growing our business base.
Kim's community work includes serving on the Board of the Washington Economic Club, and on the Executive Committees for both the Greater Washington Board of Trade and the D.C. Chamber of Commerce.  She also serves on the Board of the Living Classrooms Foundation working to support Baltimore communities inspiring young people to achieve their potential through hands-on education and job training.  She is a graduate of the University of Michigan.

Robert L. VanAntwerp

Outside Director
Lieutenant General VanAntwerp, United States Army-Retired, was elected to the Board of Directors in 2012.
General VanAntwerp retired from the Army after 39 years of service and most recently served as Chief of Engineers and Commanding General of the U.S. Army Corps of Engineers (USACE).  In this capacity, he oversaw most of the Nation's civil works infrastructure and military construction on 150 Army and Air Force installations worldwide.
He is currently the Chief of Infrastructure and Executive Development for the Flippen Group, working with organizations to develop their leadership and teams.  In addition, he is Board Chairman of Eagle Creek Renewable Energy LLC and Director on 3 other corporate boards.
General VanAntwerp is a graduate of the United States Military Academy at West Point and holds an MBA from Long Island University and an MS in Mechanical Engineering from the University of Michigan.  He is a registered Professional Engineer.
Altamaria R. Perkins

EOAC Representative
Ms. Perkins joined the CALIBRE team in June of 2016 as a Senior Contracts Administrator. Her dedication, commitment and hard work earned her a promotion to Contracts Manager in June of 2018. As CALIBRE's Contracts Manager, Altamaria leads her team in oversight of all pre- and post-award contract activities. She is highly respected by all and is seen as a subject matter expert by peers, her team members, and leadership. In 2019, she was elected by fellow employee-owners to represent them on the CALIBRE Board of Directors and the Employee Owners Advisory Committee.
Prior to joining CALIBRE, Altamaria began her career as a Contract Support Specialist with General Dynamics Information Technology (GDIT). She spent 10 years at GDIT expanding and increasing her knowledge. She moved up through the organization and eventually became a Contracts Administrator. To continue to advance her skills, Altamaria accepted a position as a Senior Contracts Administrator with Siemens Government Technology (SGT).
Ms. Perkins earned her Bachelor's degree from Paine College in Mass Communications/ Broadcasting. She holds a Masters of Business Administration (MBA) degree in Federal Contracting and Procurement from Strayer University. She is a member of the National Contracts Management Association (NCMA) where she earned her Certified Federal Contracts Manager (CFCM) certificate.